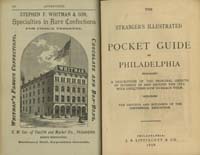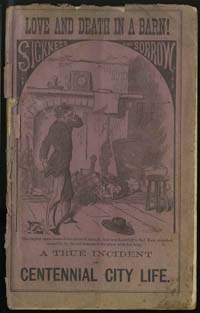 Become a Steward of the collections of the Library Company and sponsor your own piece of history! Through our Stewardship Program, you can support the purchase of interesting and important rare books, pamphlets, prints, and photographs. Each month, we will list new items available for stewardship on our website.
Click here
for more information about the program and to see the complete list of stewardship opportunities.
Above Images:
Love and Death in a Barn; or, the Sad, Sorrowful Life of Beautiful Kate Harrington...
. (Philadelphia, 1876).
The Stranger's Illustrated Pocket Guide to Philadelphia … .
(Philadelphia, 1876).